its a series with weird dreams i have.
CHARACTERS
[
]
Nuhdeea
Nuhdeea is epic. She first appeared in the DTL episode, "Flying at the airport". Her first appearance in the Into series was "INTO Space". In IS:ANS, she first appeared in "Splash Island".
Trivia
[
]
She used to have dark brown hair in DTL, and purple hair in IS. Currently, she has caramel hair.
Nuhdeea used to live in Bucharest, but in IS, it was changed to a remake of Bucharest, Dream World, now known as Dream Island. (

not the one in bfdi at all

)
She died in an episode due to fire, but not like Ooleenah
Ooleenah (Mother)
Ooleenah is the mother of Nuhdeea. She also first appeared in the same episodes where Nuhdeea appeared. She died on October 1st, 2020, episode "Shopping, AGAIN?!?!?". She did not die in real life.
CUSTOM CHARACTERS
[
]
Here, you can add your character. Heres an example:
Name Here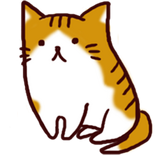 Description
Trivia
[
]
Blah blah blah
Blah blah blah
Blah blah blah
Blah blah blah