Welcome to Petaya's Internet Katana shop, where we sell Internet Katanas for extremely high reasonable prices!
Contents of Le Shoppe
[
]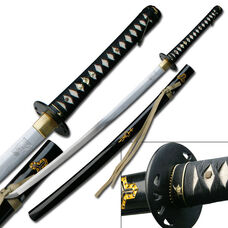 Black and Gold Silver Internet Katana
[
]
$673.99 US
A shiny internet katana made from silver and fake real gold. Low priced at that, though it's only 4 carat gold. Black threads sewn around at the handle, a very sharp blade. The handle is made from black plastic iron.
FAKE RISK: 54.092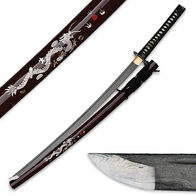 Platinum Dragon Pattern Internet Katana
[
]
$492,679.94 US
A pure platinum internet katana perfect for showing off to internet trolls. Not the most practical, but very shiny and showy. With a black jade case and a beautiful dragon patterned case, it is worth the price. Pristine gold along the edges of the handle, which is made from obsidian.
FAKE RISK: 0.023

Simple Wooden Handled Steel Internet Katana
[
]
$127.83 US
A simple, steel internet katana with a wooden handle. Very practical, but doesn't look like much. The blade can become dull if overused.
FAKE RISK: 3.67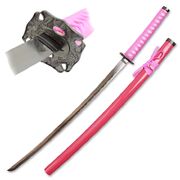 Pink Steel Internet Katana
[
]
$24.97 US
A perfect, pink internet katana with cute ribbons! Made from cadmium steel, it's certainly one stylish blade!
FAKE RISK: 99.9
[

]
Floor Katana
[
]
$60.98 USD
A well designed katana with a cool dragon on it, and it's on the floor.
FAKE RISK: 50.7