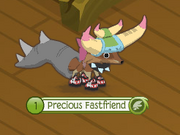 My Friend is not dead or suffering from crippling depression. I'm just creating this page out of a patron to him, because he's cool I guess? Not my boyfriend, by the way. Ignore this page if you may wish. 

That picture at the top is of some outfit I slapped together and the name. The name is special.
Precious: memes
Fast: inside joke
Friend: Because he's my friend, duh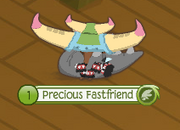 This is for you, fwend.
[
]
Kawaii: He likes anime; this was the best I could represent it as
Foot: memez