27jjh is the octopus who has had two seperate acounts due to a failing computer, and a sucky mind. She has never eaten a hot dog. She used to like AJ then got depressed and is obsessed with NIGHTCORE and FORTNITE and is now living under a rock in the U.S.A. She also loves dragons and warrior cats (kinda) and has stupid pink hair! She always wears really warm things even when its hot outside and got a heat stroke once! She has celiac disease (LOOK IT UP) and is the queen of weird. have a good kayaking in toasty falls. Buh bye, stay nice and kind and be nice to each other!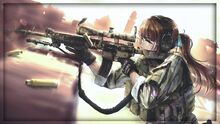 U can call me:
27
jh
Jem
potatoe
U CANNOT UNDER NO CIRCUMSTANCES CALL ME:
pickle
toast
bread
Cake
or anythung with wheat in it.
Likes:
Warriors (not the new series tho)
Wings of fire
DRAGONS
fortnite
overwatch
no mans sky
horizon zero dawn
nightcore
blixemi
and kawaii thing
collins key
devan key is so cute
azzyland
sssniperwolf
ok thats enough bye bye